About Us
History
The Journey so far …
Established in 1962, Bajaj Machines Group (INDIA) is the successful pioneer as the manufacturers of Metal Forming Machines in India and offers state-of-the-art technology with systems for all Steel Fabrication Industries. The Company started with the manufacturing of Lathe Machines and then later diversified into Metal Forming Machines such as Shearing Machines, Press Brakes, Power Presses and Iron workers. With the expansion of business and predictably, competitors, over the years, BMI has been steadfast in its focus on being the Industrial leader and maintaining the highest quality standards.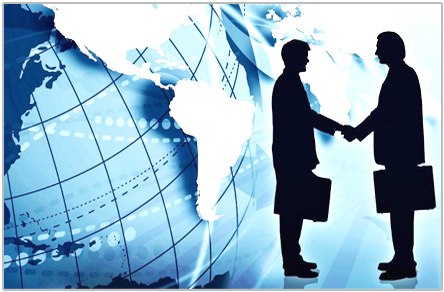 Leadership
Mr. Rajesh Bajaj (Chairman) and Mr. Karan Bajaj (Managing International Operations) of BMI have a long experience of managing medium size Manufacturing Industry and are supported by a team of professionals. BMI owes its growth and technological leadership to its Engineers, Business Managers backed by a dedicated work force and wide Distributor Network.
Our Product Range
The Group is backed with three companies having three different Manufacturing Facilities where each Factory is engaged into different types of Metal Forming machines thus fulfilling the complete range for Steel fabrication industry.

BAJAJ MACHINE TOOLS – Mfrs. Eccentric Presses from 20 Ton upto 400 Ton Cap and Mechanical Shears from Cutting capacity of 4mm upto 32mm thickness for the Indian Market.

BAJAJ MACHINERY CORPORATION - Mfrs. Hydraulic Multi Steel Workers (Iron Workers), Punching Machines and Twin Side Punching Machines for Export.

BAJAJ MACHINES INDIA – Hydraulic NC Shears, CNC Press Brakes and CNC Plasma / Oxy Fuel Cutting Machines for Indian Market and Exports.
Our Manufacturing Technology
At BMI, we believe that constant improvement is the key in maintaining a successful position in the cut-throat competition of today… which is why we have developed and refined our manufacturing patterns of machines and strictly adhere to all Safety and Quality measures in the manufacturing Process.
Our Machines Patterns are developed and Designed on Solid Works & CAD/CAM software to lend precision and accuracy to all Parts.
Being an ISO 9001 : 2000 certified quality producer, BMI prides itself for its Competitiveness, Efficiency, Robust and Quality Systems which it provides to the Metal Forming Industry in India and Overseas.
Our team is distinguished by their functional and technical expertise combined with their hands-on experience, thereby ensuring that our customers receive the most effective & value based solutions for their requirements.
What sets us apart - Marketing and After Sales Support
At BMI we believe in going that extra mile to attain the ultimate parameter of customer satisfaction. That is exactly why we provide our esteemed customers with Excellent After Sales Support apart from our top quality products. Our wide chain of Marketing, Sales and Service offices stretch across the country in major Business centers like Delhi, Haryana, Chennai, Bangalore, Hyderabad, Kolkata and Jamshedpur. At this moment we are on the verge of expansion and are looking for collaborations and a Strong Distributor Network for Sales and Services of our Machines in India and Abroad perhaps eyeing on countries like North America, Russia, Europe, Africa and Australia. With rapid growth marking our entry into the new era of International Business Today, what becomes significant is our commitment to offer the highest quality and most cost-effective Metal Forming Solution to our customers, the proof of which is seen by our prestigious and repeated clientele in India and Abroad.